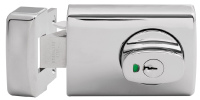 The Lockwood 001 is an automatic deadlatch and is known for its strength, durability, attractive design and high quality construction. Ideal for domestic and commercial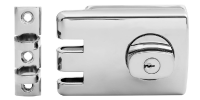 The Lockwood 355 is a high security deadlock and is ideal for both domestic and commercial. This lock can be opened from the outside by a key and the turn knob from the inside.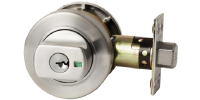 Paradigm cylindrical deadbolt with lock-alert status indicator, safety release and dual select locking suitable for both domestic and commercial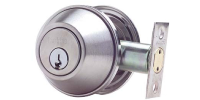 The Carbine deadbolt comes at a lower price and therefore a quality bolt and fewer available finishes and packaging options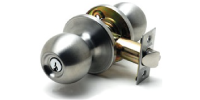 Carbine 9000 Entrance Knob
The Carbine entrance knob is most suitable for domestic applications with excellent quality and reliability. Can be applied to commercial use.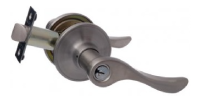 Brava LR600 Entrance Lever
The Brava entrance lever is most suitable domestic applications and offers an excellent quality, reliability and value for money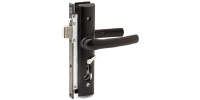 The Whitco Tasman MK3 is installed on screen doors or as a hinged security lock. This model comes with a dual privacy & deadlock feature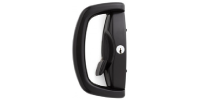 The Whitco Blaxland is installed on sliding doors. This model can be reversed to suit all sliding door layouts.